Kansas Road Rage Defense Attorney
Cases of alleged road rage routinely make headlines or are featured on local and network news. Police, prosecutors and politicians have a vested interest on appearing tough on crime, especially when there is media attention and public pressure involved.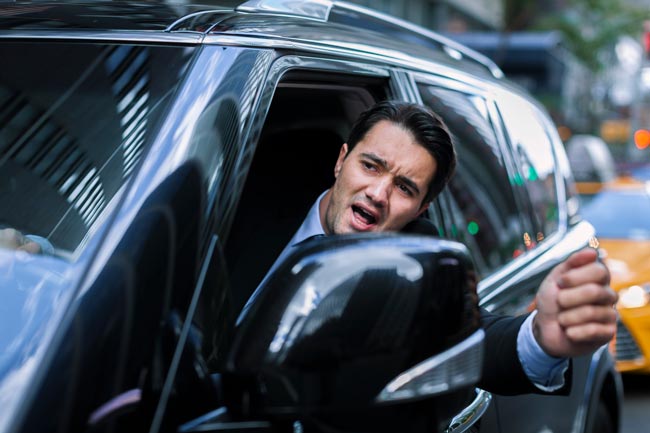 Road rage is not, in itself, an official criminal charge. If you were stopped and arrested in a road rage incident, you may find yourself facing a variety of charges, depending upon the nature of your case. These charges may include:
Reckless or aggressive driving
Vehicular assault
Assault and battery
Even attempted murder
Even the least of these charges can result in hefty fines, lengthy license suspension, increased insurance rates and jail time. If you have been accused of committing road rage, contact me today. I will leave no stone unturned in your defense.
Experienced Lawyer Fighting Road Rage Charges • (913) 897-0897
I am a seasoned criminal defense trial attorney with more than 15 years of experience in high-profile, high-stakes cases in the Johnson County and Kansas City area. I understand the pressure prosecutors are under to seem tough on road rage. I can take action immediately to protect your rights against overzealous police officers and public officials.
It comes down to facts: What happened and who is really at fault? By applying the moniker "road rage" to a series of events, prosecutors may hope to frighten you into making an unfavorable plea agreement. Don't volunteer a statement or agree to a plea until you talk to a lawyer who has your best interests at heart.
I take a methodical approach to breaking down the facts and challenging every aspect of the prosecution's case against you. I can and will go to court to protect your rights and freedom against unfair road rage accusations.
Get Strength on Your Side Today • Free Consultation • Se Habla Español
To discuss your case with an experienced road rage defense attorney, please contact my office in Overland Park, Kansas, today. We are located within walking distance of the Johnson County Courthouse. Your initial consultation will be free, and if you decide that I am the right lawyer to fight for you, credit cards and PayPal are accepted for your convenience.