Kansas Trial Lawyer: Felony DUI Defense
Minimizing Jail Time • Alcohol Treatment Options
A third arrest for DUI in Kansas is an automatic felony with serious potential consequences, including:
Jail time from 90 days to one year
Fines ranging from $1,500 to $2,500
Mandatory drug or alcohol treatment
A fourth, fifth or any subsequent felony DUI charge can result in longer minimum sentences, greater fines and strict postrelease supervision. If you are facing a felony DUI charge on your third, fourth or fifth (or more) arrest, contact me immediately to get strength and understanding on your side.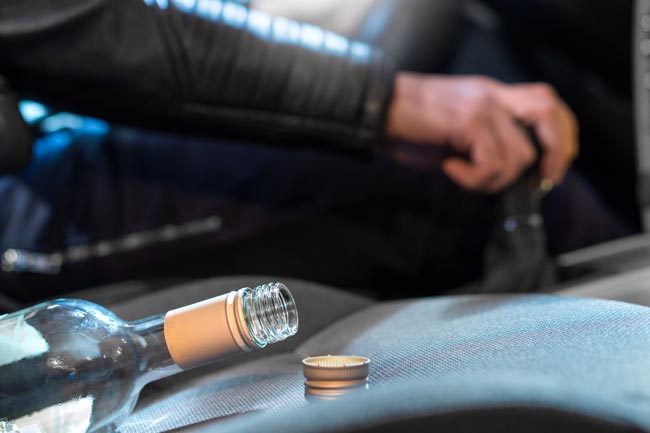 Helping You Get Your Life Back on Track • (913) 897-0897
I will fight hard to minimize the consequences of a felony DUI charge, and I can help you build both an effective legal defense and a plan for the future. Drug or alcohol treatment is almost always a part of the picture in felony DUI cases. Turning a felony DUI charge into a chance to change the direction of your life can take the support of an experienced and understanding defense lawyer who will take the time to get to know you and will fight to preserve your freedom to achieve your goals in life.
Effective Felony DUI Defense Attorney • Se Habla Español
I will leave no stone unturned in your defense. It is important to find a lawyer who is absolutely confident and at ease in the court in which you are charged. My defense practice takes me all over eastern Kansas, and my experience and familiarity with judges and prosecutors in the area allow me to fight for my clients' rights effectively.
Olathe • Kansas City • Johnson County • Lawrence • Overland Park, Kansas
Contact me today for a free and completely confidential discussion of your options in pursuing an effective and realistic felony DUI defense. After-hours and out-of-office appointments are available, and credit cards and PayPal are accepted for your convenience.
Traveling from a dry county to a wet county in order to buy alcohol is one of the more common factors in the DUI arrests I see. Over the past 15 years, I have successfully minimized the consequences of a DUI arrest in the Kansas City area for many clients. Contact me today to learn more.