Experienced Kansas Defense Lawyer: Juvenile Crime
All Juvenile Offenses • Free Consultation • Se Habla Español
When a juvenile is charged with a crime, from a minor misdemeanor to a serious felony, the first thing that goes through many parents' minds is that their kid's future may be ruined. I believe in second chances. I believe in fighting for your minor child's right to learn from mistakes and make better choices. If you need a defense lawyer with the strength, experience and dedication to protect your child's future, contact me today.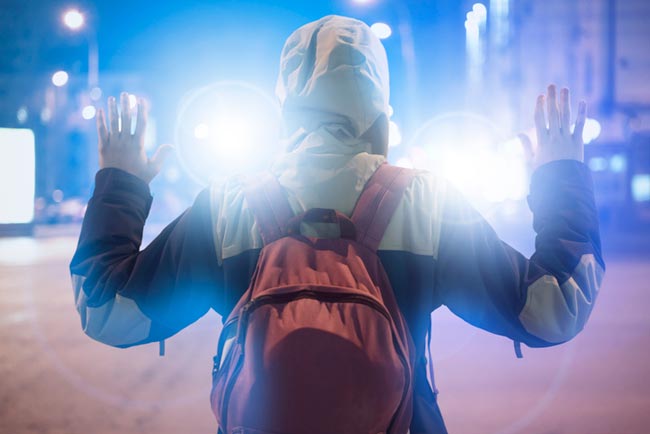 Effective Defense in Cases of Juvenile Crime • (913) 897-0897
In my 15 years of criminal defense experience in the Kansas City area, I have successfully represented clients who have faced charges for almost any imaginable kind of juvenile crime, including:
Minor in possession of alcohol (17 and under)
Minor in consumption of alcohol
Juvenile DUI or driving with blood alcohol content (BAC) over .02
Juvenile delinquency
Minor in possession of marijuana or any other illicit drug
Any other crime charged as a minor
In any juvenile offense, it is extremely important to understand the whole situation and the challenges the client and his or her family faces. I am committed to being a powerful advocate for your child's future success at every stage of the legal process and beyond.
Olathe • Kansas City • Wyandotte County • Paola • Ottawa • Miami, Kansas
Call my office in Overland Park at (913) 897-0897 or e-mail me now to schedule a free and completely confidential consultation. I will get to work immediately to protect your child's rights and your family's good name against serious charges of juvenile crime. After-hours and out-of-office appointments are available, and credit cards and PayPal are accepted.
Expungement of a permanent criminal record is an important part of my long-term strategy in any juvenile crime case. If you need a defense lawyer who will take the time to truly understand your circumstances and who will leave no stone unturned in your child's defense, contact me today.