Kansas Criminal Defense Lawyer: Theft Charge
Identity Theft • Arson • Credit Card Fraud • Robbery
Property crimes range from minor offenses to serious felonies. In my 15 years of defending clients in the Kansas City are, I have handled numerous property theft charge cases, including: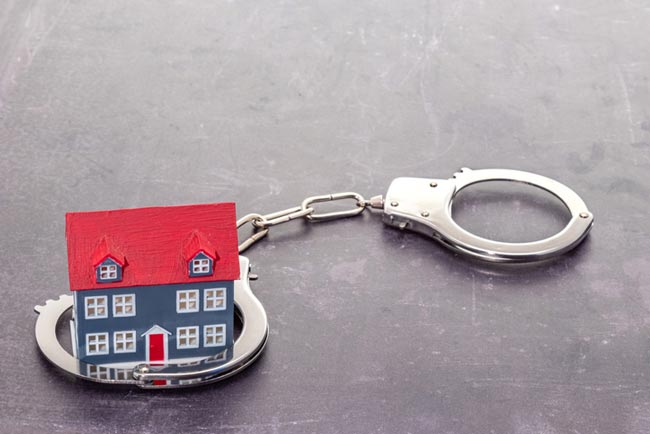 Auto theft and grand theft
Larceny and burglary
Criminal trespass
Armed robbery
Arson and criminal destruction of property
I also offer experienced defense representation to clients charged with a financial crime that falls under the category of theft, including:
Credit card fraud
Identity theft
Forgery and passing bad checks
Contact my office in Olathe today to schedule a free and completely confidential consultation. We will explore all your legal options and potential plea alternatives with the goal of minimizing the negative consequences of a serious theft charge.
Prosecutors have become more and more aggressive in pursuing those accused of identity theft. It has become easier in recent years to obtain another person's Social Security number and to use financial data for the purpose of taking out fraudulent loans or credit cards. An identity theft charge in Kansas is a Level 8 felony punishable by prison time. I will aggressively work for the best possible outcome in your case and, given the circumstances, will help prepare you for all eventualities.
Free Consultation • Effective Theft Charge Defense • Se Habla Español
I take a creative approach to resolving your legal problem. That sometimes requires thinking outside the box to come up with innovative solutions to complicated challenges. I will leave no stone unturned in your defense, and will fight hard to minimize the negative consequences of a property crime or theft charge.
If you need a defense attorney who will go the extra mile to protect your rights and your future, contact me today. During your free case evaluation, I will be there to provide you with straightforward answers and to discuss all your realistic legal options in confidence.
Kansas City • Johnson, Wyandotte and Miami County • Lawrence, Kansas
My law firm is located just across the street from the Johnson County courthouse in Olathe, Kansas. After-hours and weekend appointments can be arranged if necessary. Credit cards and PayPal are accepted for your convenience.
A property crime in Kansas is considered a misdemeanor unless the value of the property in question exceeds $1,000. In a felony property crime or theft charge, the potential penalties are much harsher. You need a criminal defense lawyer who understands how serious these charges are and who can help you understand all your options in order to make the right decisions in your case. Contact me today for sound legal advice based on over 15 years of criminal defense litigation experience.