Olathe, Kansas, Lawyer: Internet Sex Crime Defense
Fighting for Your Life and Your Good Name
Internet sex crimes, such as child pornography and Internet solicitation of a minor, are some of the fastest-growing areas of prosecution in federal court. Conviction on an Internet sex crime charge generally carries a harsh minimum sentence and mandatory registration as a sex offender.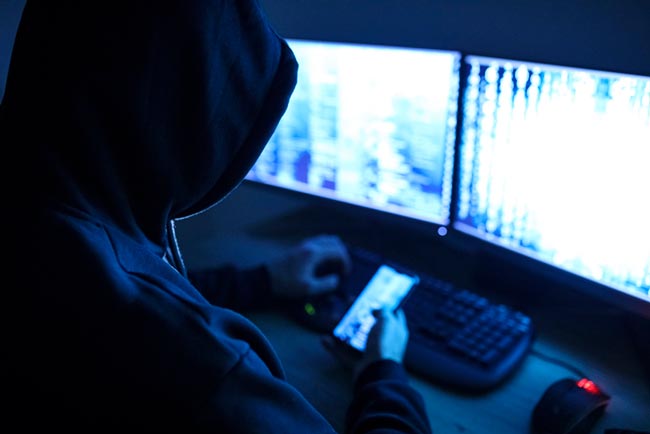 Effective Defense Attorney • Free Consultation • Se Habla Español
I represent people from all walks of life — from truck drivers and factory workers to doctors and accountants — who have been charged with using the Internet to solicit a sexual encounter with a minor or with downloading or sharing child pornography. Simply being charged with Internet solicitation or child pornography can change your life forever. Not only may you face significant prison time when convicted, you may also lose your job, your family or your professional license based on the charge alone.
These are serious charges with serious consequences, which is why hiring the right defense attorney immediately becomes so important. Contact my office in Overland Park to schedule a free consultation. Get strength, experience and a will to win on your side today.
Call (913) 897-0897 to Get Strength and Experience on Your Side Today
Entrapment is no longer an effective defense in most Internet solicitation cases. The law in Kansas has changed. It used to require an overt act in any attempt to fulfill a tryst. Now, simply engaging in what prosecutors decide is a sexually explicit conversation with someone you think is under 18 is enough to get you charged.
The federal government has fantastic technological resources in prosecuting Internet sex crime cases. Investigators can track every e-mail and scan a computer hard drive to determine when a file was downloaded, how many times it was opened, and whether or not it was shared. Sharing files containing child pornography may result in a distribution charge, which is punishable by much stiffer jail time than possession alone.
Kansas City • Johnson County • Wyandotte County Miami County, Kansas
I rely on effective courtroom skills and negotiation experience to minimize negative consequences to my clients, working hard to get federal prosecutors to drop or reduce charges. I will work tirelessly to preserve your future and your life as you know it by fighting any charge that requires sex offender registration. Contact me immediately to schedule your free consultation.
After-hours and out-of-office appointments are available, and credit cards and PayPal are accepted for your convenience.
WARNING: It is now possible to accidentally download data marked as a music file (MP3) that actually contains child pornography. If you share music files over the Internet, be careful. The war on terrorism and the PATRIOT Act have eroded our rights and civil liberties. Big brother may be watching, and you may not know what all the files you download really contain. Contact me today to learn more.