Effective Assault & Violent Crime Defense
When a disagreement gets out of hand and blows are exchanged, a serious assault charge may be the result. Even in cases referred to as "mutual combat", it is still possible for one or more parties to end up charged with a violent crime.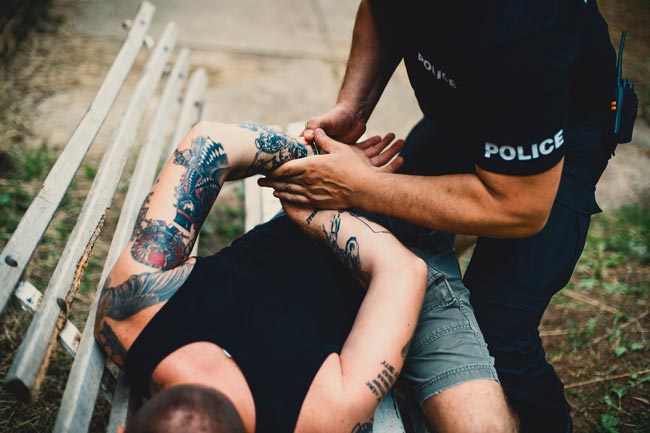 In defending you against an assault charge, I will take the time to get to know you and to understand all the circumstances that led to the altercation. This allows me to be a highly effective advocate at your arraignment and at trial. I will get to work immediately in order to minimize the negative consequences of an assault charge, so that you can get on with your life.
An Experienced Criminal Defense Lawyer Who Understands
If you need a criminal defense lawyer who will work with you one-on-one, answer your questions honestly and help you understand all of your legal options, contact me today. I have more than 15 years of experience in defending clients in the Kansas City area charged with a wide variety of violent crimes, including:
Assault & battery
Aggravated assault
Assault with a deadly weapon & gun charges
Vehicular assault
Vehicular manslaughter
Attempted murder
Conspiracy to commit murder
Manslaughter
Shaken Baby Syndrome
Shaken baby syndrome is a hot-button issue right now. Over the past several years, there has been an increasing number of news stories about infants who were allegedly injured or killed by a day care provider, babysitter, parent or sibling. In cases that see increased media attention, prosecutors sometimes jump on the bandwagon and look for wrongdoing or evil intentions where none exist. Contact my office today to discuss your case in complete confidence.
Fair, Caring & Hardworking
The Law Office of Kevin E. Dellett treats each client with fairness and care. I'm a hardworking criminal defense lawyer who can explain your legal circumstances and help you weigh all of your options. You'll find no judgment or condemnation at my office—only real help based on years of experience and a fierce determination to win. If you want a lawyer who leaves no stone unturned in defending you against an assault charge, contact me today. I'll take the time to get to know you, and I can be an effective advocate for your rights and your future throughout—and beyond—the legal process.
Contact Us Today—Se Habla Español
There's no time like the present to prepare your legal defense. Contact the Law Office of Kevin E. Dellett, Chtd. at (913) 897-0897 or fill out and submit our online contact form.